016 - "Candyman" (1992)
1 year ago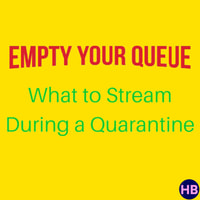 Today Dustin & Cameron watched the underrated 1992 slasher classic, "Candyman" which is scheduled to return to theaters this fall in the form of a Jordan Peele-produced remake/reboot/sequel. They talk about the movie's place among other iconic slasher movies, the seemingly endless on-set torture of lead actress Virginia Madsen, and what if Eddie Murphy had played the Candyman instead of Tony Todd. As always thank you for listening, stay safe out there.
Hosted by: Dustin Brewer & Cameron Heffernan
Follow Us on Twitter & on Instagram.
Send us an email & let us know what you're watching or what we should stream next: [email protected]