040 - "The Shining" (1980)
1 year ago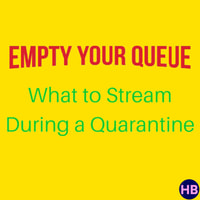 Today for our 40th episode we're celebrating the 40th anniversary of an all-time horror classic, Stanley Kubrick's "the Shining". We go over some of the popular conspiracy theories around the film, break down the differences between the book and movie and what made author Stephen King so mad, wonder how the modern equivalent of the stories of Kubrick's treatment of leading lady Shelly Duvall would be handled today, and much more. This episode is packed and we can't thank you enough for listening. Have a safe and happy Memorial Day, and thank you to all our military who have served & continue to serve our country.
Hosted by Dustin Brewer & Cameron Heffernan
Follow us on [Twitter](https://twitter.com/hefferbrew) and [Instagram](https://www.instagram.com/hefferbrew/) or send us an email ([email protected]) and let us know what you're streaming or what we should watch next.