098 - "Silent Hill" (2006)
1 year ago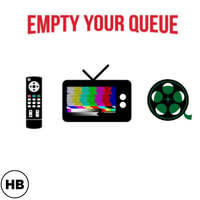 Today, Cameron & Dustin are taking a trip down to "Silent Hill" in an attempt to figure out everything going on in the 2006 film adaptation of the beloved survival-horror video game series. They try to go through their pros & cons of the movie from effective fixed camera shots & other methods to reproduce the experience of playing the game to poor acting that threatens to ruin the whole thing before it even begins. From there they work to determine where "Silent Hill" sits on the all-time list of video game adaptations and what they would like to see from a film reboot for the franchise.
Thanks for listening, enjoy your Monday & stay safe out there.
Hosted by: Dustin Brewer & Cameron Heffernan
Send us an email ([email protected]) and let us know what your favorite horror movies are and what we should cover next.
Follow Hefferbrew on Social Media: https://linktr.ee/hefferbrew