050 - The "Friday the 13th" Series
1 year ago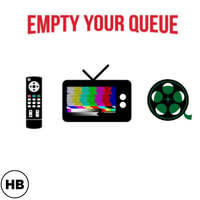 Today's episode is absolutely electric as Dustin & Cameron break down the "Friday the 13th" series. They go over highlights and lowlights from the series' 40-year history, a misunderstood text takes them down a path comparing the series' tropes to things that they would hope to see if the franchise continues, and so much more. Thank you for sticking with us for 50 episodes so far, we appreciate it all. Have an incredible Friday and let's enjoy the weekend.
Hosted by: Dustin Brewer & Cameron Heffernan
Follow Us On:
Twitter: https://twitter.com/hefferbrew
Instagram: https://www.instagram.com/hefferbrew/
Send us an email ([email protected]) and let us know what you think about Friday the 13th and what your favorite parts of the series are.
**We mention a few movies in the series not available for streaming, those movies are now available to stream on HBO Max*