069 - "Thir13en Ghosts" (2001)
1 year ago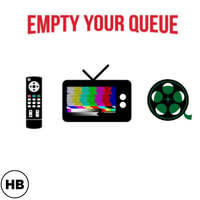 Today Dustin & Cameron are revisiting the 2001 horror film "Thir13en Ghosts", starring Tony Shaloub, Shannon Elizabeth, F. Murray Abraham, & featuring an unbelievable heater of a performance from Matthew Lillard. While the movie may not be very good, they're breaking down all the things that make it such a guilty pleasure for both of them. They also talk about how they think they would fare in a fight against any of the ghosts, go into a few of the ghosts' backstories, and after lamenting the lack of sequels/spin-offs, start pitching their own ideas for how to continue the franchise. This one is currently in the last chance section of HBO Max so check it out and get the week started with an absolutely insane B-movie. Thanks for listening and helping us spread the word, stay safe out there.
Hosted by: Dustin Brewer & Cameron Heffernan
Links:
Instagram: https://www.instagram.com/hefferbrew/
Twitter: https://twitter.com/hefferbrew
Website: https://hefferbrew.com/
If you're a rep for Dark Castle Entertainment or Warner Bros and want to hear our full pitch for "Four14en Ghosts" send us an email ([email protected]) or send us an email and let us know what ghost you think you could take in a fight. Cheers.