011 - "Terrifier" (2016)
1 year ago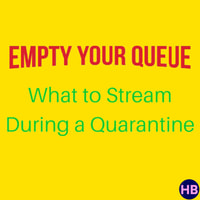 Today Dustin faced his fear of clowns and watched the killer clown slasher film "Terrifier."* Dustin is joined by Cameron to talk about why Art the Clown is so scary, how horror fans of gratuitous violence will like it, and why Dustin was compelled to watch it while it was daytime. If you're up for it you can stream "Terrifier" on Netflix now, thanks!
*- we incorrectly refer to it the entire time as "Terrorizer," equally menacing a name but incorrect so our apologies.
Hosted by: Dustin Brewer & Cameron Heffernan
Follow Us on Twitter and Instagram! Send us an email at: [email protected] to let us know what you've been streaming.