068 - "Pet Sematary" (2019)
1 year ago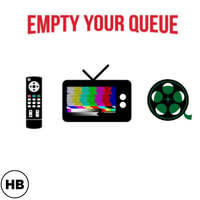 Today Dustin & Cameron are headed to the Micmac Burial Ground to talk about the 2019 remake of Stephen King's novel "Pet Sematary" which somehow manages to be ridiculous and extremely intense at the same time. They compare this version with the 1989 original adaptation and Stephen King's novel and note all the insane differences and deviations throughout this version. They also talk about Jud as the ultimate villain of the story who instigates everything despite knowing exactly what would happen and wonder if they could ever go through with burying a loved one in the Pet Sematary despite knowing what would happen. Thanks for listening and helping us continue to spread the word. We hope you have a great weekend, stay safe out there.
Links:
"Pet Sematary" by the Ramones: https://youtu.be/G6m0Rc1KW0I
Instagram: https://www.instagram.com/hefferbrew/
Twitter: https://twitter.com/hefferbrew
Website: https://hefferbrew.com/
Send us an email ([email protected]) and let us know how you think you would do in a Pet Sematary scenario.