058 - "Fantasy Island" (2020)
1 year ago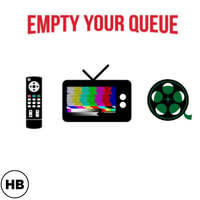 SPOILER WARNING. If you haven't seen "Fantasy Island" and don't want to have it spoiled, bookmark today's episode because Cameron spoils everything.
Today Cameron fills Dustin in on why Blumhouse's horror update of the classic (and decidedly non-horror) TV show "Fantasy Island" is one of the most surprising movies he's seen this year. They break down Michael Pena's performance, the unexpected twists & turns in the story, and much more. Today's episode is a good one, we hope you enjoy it, and we can't thank you enough for listening and helping us get the word out about our show. Stay safe out there and enjoy your Wednesday.
Social Media:
Instagram: https://www.instagram.com/hefferbrew/
Twitter: https://twitter.com/hefferbrew
Website: https://hefferbrew.com/
Send us an email ([email protected]) and let us know what you've been streaming or what we should check out next.