097 - "Ghost Adventures"
1 year ago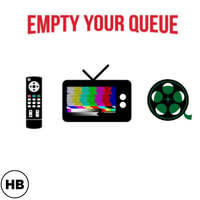 Today, there are things in this world that Cameron & Dustin will never fully understand. They want answers so they are turning to the experts on the Travel Channel's long-running hit show, "Ghost Adventures". From breaking down the show's evolution through the years and tracking Zak Bagan's ever-changing wardrobe, the guys are trying to figure out what makes this show so watchable despite having the same structure for most episodes & seemingly easily debunked occurrences. To round it out, Cameron then also launches into various memories of supernatural experiences of his own.
"Ghost Adventures" has been on since 2008 and has 23+ seasons. If you've somehow missed out, this month is the perfect time to step into a dark room, activate your EMF meter, and tell a ghost to stop being a coward & show itself. Thanks for listening, if you dig what you're hearing, please tell a friend. Enjoy the weekend and stay safe out there.
Hosted by Dustin Brewer & Cameron Heffernan
Empty Your Booo: All Horror/Halloween Episodes of the Show - https://hefferbrew.com/podcasts/horror-movie-podcasts/
Follow Hefferbrew on Social Media: https://linktr.ee/hefferbrew
"A-Holes & Ghosts" Article by Cameron: https://hefferbrew.com/2012/07/06/a-holes-and-ghosts/