088 - "Dune" (1984)
a year ago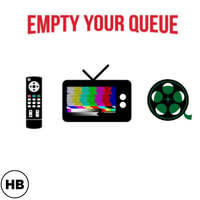 Today Dustin & Cameron are mining for spice as they attempt to figure out David Lynch's insane film adaptation of the beloved science fiction novel, "Dune". Inspired by the new trailer for the upcoming adaptation from Denis Villeneuve, Cameron finally sat down to watch "Dune" for the very first time to figure out what it's all about. He explains how this movie and the "Dune" book series seem to have invented dozens of sci-fi "tropes" that have been used over the years, the guys try to figure out why the main hero is named Paul in a world populated by characters with crazy names, how David Lynch-ian the movie still is, and much, much more. If you've never seen "Dune" before, now is the perfect time to see why it's such a beloved and influential story.
Thanks for listening! If you dig what you're hearing please continue to help us spread the word, have a good Monday, and stay safe out there.
Hosted by Dustin Brewer & Cameron Heffernan
Follow Hefferbrew on Social Media: https://linktr.ee/hefferbrew
Send us an email ([email protected]) and let us know what you're watching.