084 - "Cobra Kai" (2018)
a year ago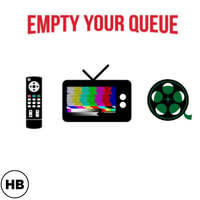 Today Cameron is breaking down the ways of the Cobra Kai dojo as he breaks down his experience watching the formerly YouTube Red now Netflix series, "Cobra Kai". He tries to explain to Dustin why it took 5 (of 10) episodes to get him fully on board with the show, how it works to build off of the lore of the show, who the real villain of the series is, and much more. Thanks for listening and helping spread the word, enjoy the episode, and have a good Wednesday. Stay safe out there.
Hosted by Dustin Brewer & Cameron Heffernan
Links
Instagram: https://www.instagram.com/hefferbrew/
Twitter: https://twitter.com/hefferbrew
Send us an email ([email protected]) and let us know what you're watching this week.