085 - "Teen Wolf" (1985)
a year ago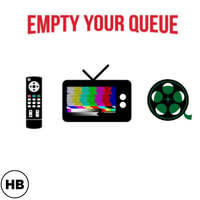 Today Cameron & Dustin are shotgunning beers, van surfing, and discovering the genius of a good pick and roll as they breakdown the 80's classic "Teen Wolf" in honor of the film's recent 35th anniversary. While Dustin remembers the Michael J. Fox comedy as one of his favorite movies ever, Cameron has a more negative opinion, finding basically all of the characters to be irredeemable jerks. From there they launch into breaking down Scott's basketball comps when he's the wolf and when he's not, Scott's Dad's adorable werewolf form, wonder if Mick is the worst 80's movie villain ever, an ode to Beavers coach Bobby Finstock, and much, much more. If you haven't seen this one in a while, there are certainly some absolutely insane moments that you may have forgotten. Thanks for listening, have a feel-good Friday and stay safe out there.
Hosted by Dustin Brewer & Cameron Heffernan
Links
Instagram: https://www.instagram.com/hefferbrew/
Twitter: https://twitter.com/hefferbrew
Send us an email ([email protected]) and let us know what you're watching this weekend.
Movies That Rule: 'Teen Wolf' article from 2012 on Hefferbrew.com: https://bit.ly/3hZ0SBT