049 - "The Frighteners" (1996)
1 year ago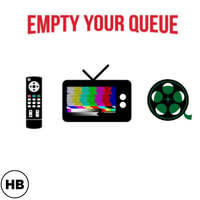 Today we're breaking down the incredible Michael J. Fox/Peter Jackson horror-comedy classic, "The Frighteners". Dustin & Cameron reminisce on watching this movie as a kid and how weird that was, Michael J. Fox playing a total scumbag, and much more. This movie is a hidden gem on HBO Max so check it out next time you're not sure what to watch. Thank you for listening, let's get out there and have a Wednesday.
Hosted by: Dustin Brewer & Cameron Heffernan
Follow Us On:
Twitter: https://twitter.com/hefferbrew
Instagram: https://www.instagram.com/hefferbrew/
Send us an email ([email protected]) and let us know what we should stream next.