066 - "the Lodge" (2019 | Spoilers)
1 year ago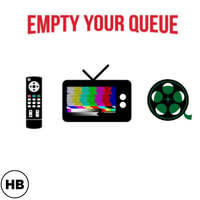 On today's episode, we're talking all about the 2019 horror film "the Lodge" as Dustin makes the argument that knowing the movie's twists & spoilers actually go a long way towards making it more haunting movie and giving it a much stronger impact. Check out the movie on Hulu either before or after you listen and let us know how you'd be more likely to enjoy the movie. Let's start this week off right, thank you all for continuing to listen and help spread the word. Stay safe out there.
Hosted by: Dustin Brewer & Cameron Heffernan
Links:
Instagram: https://www.instagram.com/hefferbrew/
Twitter: https://twitter.com/hefferbrew
Website: https://hefferbrew.com/
Send us an email ([email protected]) and let us know what you're streaming this week!