018 - "Goosebumps" (1995 TV Series)
1 year ago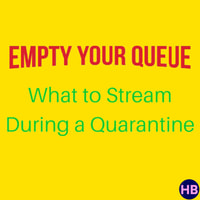 Today Dustin showed Katarina the classic 90's children horror show, "Goosebumps" and they made it about 5 episodes in before realizing they had drastically different opinions on it. They discuss the quality of the show, its' special effects, and just how big a part nostalgia is when it comes to enjoying the show. As always thank you for listening, stay safe out there.
Hosted by Dustin Brewer & Katarina Ritter
Follow Us on Twitter & on Instagram.
Send us an email & let us know what you're streaming or what we should watch next: [email protected]