078 - "the Conjuring 1 & 2"
1 year ago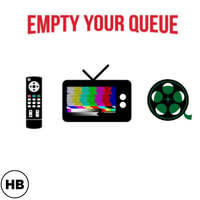 What's better than one movie about possession? THREE! Today Dustin & Cameron are doubling down with two episodes and they're starting with the adventures of Ed & Lorraine Warren. While breaking down just what makes "the Conjuring" movies so successful with audiences & critics compared to other movies and even compared to other movies in the "Conjuring" shared universe, they talk about how they feel about the movies, why they see the sequel as the better movie, how they would handle a demonic possession, and much, much more. Thanks for listening and always helping to spread the word, hope you like the episodes, have a good Friday and enjoy the weekend.
Hosted by: Dustin Brewer & Cameron Heffernan
Links:
Instagram: https://www.instagram.com/hefferbrew/
Twitter: https://twitter.com/hefferbrew
Send us an email ([email protected]) and let us know what your strategy would be if you were in a supernatural encounter ala Ed & Lorraine Warren.