086 - "the Binge" (2020)
a year ago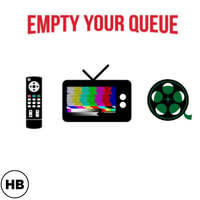 Today Cameron is explaining how the Hulu comedy "the Binge" manages to get much more than expected out of a parody of the "Purge" franchise and a basic teen-genre style comedy ala "Sex Drive" or "Superbad". Dustin & Cameron talk about the levels of Vince Vaughn mailing in performances, what they would do if the Binge or the Purge were real things, and much more. Thanks for listening, enjoy the episode, and stay safe out there.
Hosted by Dustin Brewer & Cameron Heffernan
Links-
Instagram: https://www.instagram.com/hefferbrew/
Twitter: https://twitter.com/hefferbrew
Send us an email ([email protected]) and let us know what you're streaming this week!