094 - "Dracula 2000" (2000)
1 year ago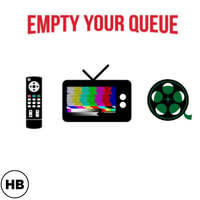 Cameron & Dustin are kicking off Empty Your Queueeeee. All October they'll be breaking down their best, worst, & favorite horror & Halloween-time movies. Today, they're starting it all by breaking down "Dracula 2000" starring Gerry Butler and a ton of stars straight out of the 90's/2000's. They try to figure out what it would take for Gerard Butler to go by Gerry again, the movie's nu-metal soundtrack, the unusually thoughtful twist ending that changes how you view everything else about the up until then formulaic film, and so much more.
Thanks for listening, enjoy your Friday and stay safe out there.
Hosted by Dustin Brewer & Cameron Heffernan
Follow Hefferbrew on Social Media: https://linktr.ee/hefferbrew
Send us an email ([email protected]) and let us know what your go-to horror movies are!