089 - "Batman & Robin" (1997)
a year ago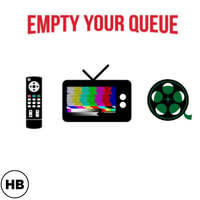 "What killed the dinosaurs? ....... the ICE AGE"
Today, Cameron & Dustin are applying for Batman Credit Cards and breaking down one of the most polarizing Caped Crusader movies ever made: "Batman & Robin". The guys share their reasons for still loving the movie for its' absurdities, Arnold Schwarzenegger as Mr. Freeze, try to figure out why they changed Bane so drastically, and much, much more. If you haven't seen this movie in a while, now's the perfect time for a Batman movie that isn't dark and brooding.
Thanks for listening! If you dig what you're hearing please help spread the word and tell a friend. Enjoy your Wednesday and stay safe out there.
Hosted by Dusitn Brewer & Cameron Heffernan
Follow Hefferbrew on Social Media: https://linktr.ee/hefferbrew