074 - "Hostel: Part II" (2007)
1 year ago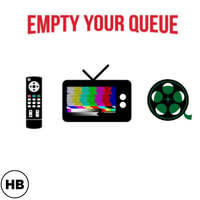 Today, Cameron & Dustin are joining Elite Hunting so that they can break down Eli Roth's 2007 sequel, "Hostel: Part II". The guys are breaking down just how disjointed the movie is, wonder just who the torture-porn subgenre of horror movies was for and what it's like viewing these kinds of movies in their 30's compared to their teens, and much more. If you haven't seen this movie in a while, it's going to be pretty jarring. Let's get this week started right, we hope you have a great Monday. Thank you all for listening & helping us spread the word, stay safe out there.
Hosted by: Dustin Brewer & Cameron Heffernan
Links:
Instagram: https://www.instagram.com/hefferbrew/
Twitter: https://twitter.com/hefferbrew
Website: https://hefferbrew.com/
Send us an email ([email protected]) and let us know what we should stream next!