079 - "the Exorcist" (1973)
1 year ago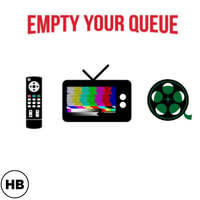 For Part Two of their dive into possession movies, Dustin & Cameron are checking out what is widely considered one of the scariest movies ever made, 1973's "the Exorcist". They compared this movie to "the Conjuring" films and attempt to explain what makes this movie so much bleaker. After breaking down possessed Regan's habit of slapping everyone in sight and what possibly could've happened once everything was over and they moved, the guys go in on the news that Morgan Creek is planning a remake to hit theaters in 2021. They run down the studio's list of questionable films and then get lost trying to decide who should even be cast in the movie's iconic roles. We hope you enjoy the double episodes, have a good weekend and stay safe out there.
Hosted by Dustin Brewer & Cameron Heffernan
Links:
Instagram: https://www.instagram.com/hefferbrew/
Twitter: https://twitter.com/hefferbrew
Send us an email ([email protected]) and let us know who you would cast in the movie's key roles.