067 - "Sleepy Hollow" (1999)
1 year ago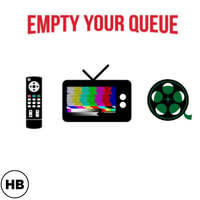 On today's episode, Dustin & Cameron are breaking down the 1999 Tim Burton/Johnny Depp collaboration, "Sleepy Hollow." They rate all the Burton/Depp through the years, argue when Johnny Depp was at his absolute sexiest, and find a casting what-if that leaves them stunned beyond belief. Thank you for continuing to listen and helping spread the word, have a good Wednesday and stay safe out there.
Links:
Instagram: https://www.instagram.com/hefferbrew/
Twitter: https://twitter.com/hefferbrew
Website: https://hefferbrew.com/
Send us an email ([email protected]) and let us know your favorite Johnny Depp/Tim Burton movie.
Hosted by: Dustin Brewer & Cameron Heffernan