034 - "the Resident Evil Franchise"
1 year ago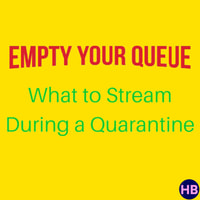 After the quarantine finally allowed Cameron to play "Resident Evil 2: Remastered", he tries to go through what made the original version of the game so influential before him and Dustin break into a full-on breakdown to compare the video game franchise with the billion-dollar movie franchise. They talk about how the franchise's Netflix reboot should go, rank the movies, and just try to find out what went wrong with the movies. You can find the games for sale online if you need a way to spend the weekend and you're looking to give 'em a try. Either way, thank you guys for listening. Stay safe out there and have the best weekend ever.
Hosted by: Dustin Brewer & Cameron Heffernan
Follow us on [Twitter](https://twitter.com/hefferbrew) and on [Instagram](https://www.instagram.com/hefferbrew/)
Send us an email ([email protected]) and let us know what you've been watching or what we should stream next.